A taste of heaven, this amazing no-knead bread is made using flour, vanilla extract, and some other easy-to-get ingredients. This delicious recipe is an excellent breakfast option, but also works magnificently as a dessert.
This Amish Cinnamon Bread recipe is perfect you if you're searching for a quick sweet treat that uses ingredients you already have on hand. This recipe is so easy to follow that it's suitable for all levels of bakers, even beginners.
One of the best things about this Amish Cinnamon Bread is that it's a quick bread, which means there's no need for yeast or kneading! Everything is combined in a bowl (or two) before being placed into baking pans.
It appears to be simple because it truly is. Furthermore, this recipe yields TWO loaves, enough to feed a large family! Waiting for the cooked bread to cool enough to eat will be the most difficult part!
Amish cinnamon bread recipe can be served as a dessert or breakfast in the home.
Tips:
If there are any leftovers, you can freeze this recipe to use later. To freeze, wrap loaves securely in aluminum foil, freezer wrap, or place in freezer bags. The bread will stay fresh for up to 6 months.
Yield: 2 loaves
Prep time: 15 minutes
Cook time: 45 minutes
Cooling time: 1 hour
Total time: 2 hours
Print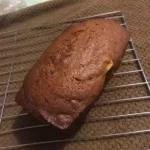 Amish Cinnamon Bread
---
For the Bread:
1 cup (2 sticks) Challenge butter, softened
2 cups granulated sugar
2 large eggs
2 teaspoons vanilla extract
2 cups buttermilk
4 cups all-purpose flour
2 teaspoons baking soda
For the Topping:
⅔ cups of granulated sugar
2 teaspoons ground cinnamon
---
Instructions
Step 1: Preheat the oven to 350 degrees Fahrenheit, then grease the two loaf pans and leave it aside.
Step 2: Cream together the butter, sugar, eggs, and vanilla in a small bowl using a handheld mixer. Add the buttermilk, flour, and baking soda using a rubber spatula until it is combined.
Step 3: Combine the cinnamon-sugar topping ingredients in a small bowl and mix well. Then divide half of the batter between the pans and sprinkle ¾ of the cinnamon-sugar mixture over the batter in both pans evenly. Also spread the remaining batter over the top of both pans and sprinkle the remaining cinnamon-sugar over the top of both loaves evenly. Then cut a few curl marks in both pans through the batter.
Step 4: Allow to bake for 45 minutes or until a toothpick inserted near the center comes out clean. Then allow the bread to cool for about 20 minutes before placing in the wire racks to cool completely.
Notes
Nutritional Facts:
Calories: 182 Kcl
Total Fat: 1g
Cholesterol: 18mg
Sodium: 154mg
Carbohydrates: 39g
Fiber: 1g
Sugar: 23g
Protein: 3g