With a sweet and tangy topping, this wonderful homemade meatloaf dish is supple and juicy on the inside. This is a classic meatloaf cooked with just the finest ingredients and flavors that are properly balanced.
I ate a lot of meat loaf growing up. It was one of mama's favorite recipe, and I enjoyed every single bit of it. I however, never got the chance to make my own meatloaf and I really wanted to try it. I started out poorly, like with every first time endeavor. But with some twists and tweaks, I finally made the best meatloaf ever!
This meatloaf is tender and juicy on the inside, with a sweet topping. I think my secret here is that I use lean ground beef rather than fatty ground beef, which ensures that my pot doesn't get greased up as the meatloaf cooks.
The milk, eggs and ketchup in the meat mixture keeps the insides of the meat moist and it absorbs their flavors better. The result is just fantastic!
A ketchup-based topping adds incredible flavor. This is a very easy and no fail recipe for meatloaf. What's more, it won't take long to make at all.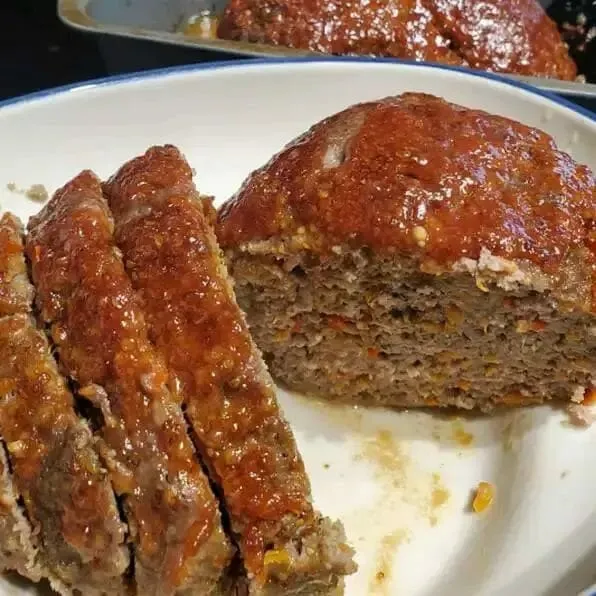 Tips:
1. You can Sautee the onion in salted butter and garlic. However, this recipe calls for finely diced onions, so there's no need to sauté.
2. You can use the meatloaf mix (beef and pork, beef, pork and lamb), instead of just plain meatloaf in order to get a more unique texture.
3. You can add green pepper or mushrooms for added taste.
Print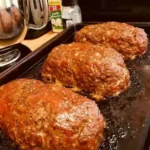 BEST MEATLOAF I EVER MADE
---
1 ½ pounds ground beef
1 egg
1 onion, chopped
1 cup milk
1 cup dried bread crumbs
Salt and pepper to taste
2 tablespoons brown sugar
2 tablespoons prepared mustard
⅓ Cup ketchup
---
Instructions
Step 1:Preheat oven to 350 degrees F (175 degrees C).
Step 2:Combine the meat, egg, onion, milk, and bread crumbs in a large mixing dish. Season to taste with salt and pepper, and bake in a lightly greased 9×5-inch loaf pan or baking dish.
Step 3:In a separate small bowl, combine the brown sugar, mustard and ketchup. Mix well and pour over the meatloaf.
Step 4:Bake at 350 degrees F (175 degrees C) for 1 hour. Serve and enjoy!
Notes
Prep Time: 10 mins
Cook Time: 55 minutes
Total: 1 hour 5 minutes
Yield: 10 servings
Nutritional information:
Per Serving:
372 calories; protein 18.2g; carbohydrates 18.5g; fat 24.7g; cholesterol 98mg; sodium 334.6mg.