Woolworth icebox cheesecake recipe is a light and fluffy meal, made from cream cheese, graham cracker crust and butter. You would love it.
Woolworth Icebox Cheesecake is a no-bake American dessert with a touch of lemon flavor on the graham cracker crust. This recipe is perfect for warm weather as you won't have to heat up your home by using your oven. Few minutes of preparation and the fridge does the justice for you, doesn't that sound cool? You can even make this recipe ahead or before time, maybe a day or two. You can leave it in the fridge until you are set to serve it.
The graham cracker crust on this recipe is just perfect and wonderful. It is so easy and it tastes great. Also, the cheesecake filling is the easiest part of making this recipe. You just have to mix the filling ingredients together and you have the fluffy rich tastes that you love.
Prep time: 15 minutes
Chilling time: 12 hours 30 minutes
Total time: 12 hours 45 minutes
Servings: 12 servings
Print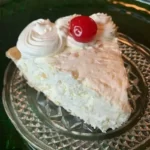 Famous Woolworth Icebox Cheesecake Recipe
---
CRUST
2 cups graham cracker crumbs
1 tablespoon granulated sugar
½ cup butter, melted
FILLING
1 block cream cheese, room temperature
1 cup granulated sugar
2 teaspoons vanilla
1 box lemon jello mix
½ cup boiling water, about 212 degrees Fahrenheit.
½ cup cold water, about 50 degrees Fahrenheit.
1 can evaporated milk, chilled
---
Instructions
Step 1: 
Put the bowl of a stand mixer and the whisk attachment in the freezer, allow to chill for at least 30 minutes.
CRUST
Step 2:
Spray the baking dish lightly with nonstick cooking spray, and add graham crackers and sugar, then  mix together in a medium bowl. Add the melted butter and mix together all ingredients until they are well combined.
Step 3: 
Keep about ¼ cup of the graham cracker mixture aside and press the remaining crumbs into the bottom of the prepared baking dish firmly and leave it.
FILLING
Step 4:
Cream together cream cheese and sugar in a medium bowl with a hand mixer, then add vanilla and mix for about 2-3 minutes or until it is well blended and set aside.
Step 5:
Add jello mix and boiling water in a large bowl and whisk together until the jello mix dissolves, add cold water and place the mixture in the refrigerator for a few minutes while you prepare the rest of the filling.
Step 6:
Add the chilled bowl and whisk attachment to a stand mixer, add the evaporated milk and mix on high for about 5 minutes or until soft peaks form
Step 7:
Add the jello mixture and whisk for about 30 more seconds, then add cream cheese mixture and whisk again. Then pour the mixture into the pan and top with the reserved graham cracker mixture.
Step 8:
Allow to chill overnight before serving.