This is a pizza that's great for those of us who just don't like dough.
Dough is fine, but it also has a ton of extra carbs, calories, and it's not always something people want. You can actually make pizza without using dough, and it still tastes just like this. It's the perfect little treat if you're looking for something that definitely isn't going to make you break your diet or make you feel guilty, but still offers you the chance to have some savory, tasty pizza.
Tips:
Does it taste like regular pizza?
It does, sometimes even better than regular pizza! The beauty of no dough is you're not dealing with needing to make sure that the crust rises, and instead it's all right there and you can start to build the perfect pizza that you can enjoy right here.
The best thing about this is that it's so similar to pizza, but it's different, offering a unique, flavorful mixture that'll definitely give you the perfect most amazing flavors that you can, and also offer you an amazing sort of dish that's perfect.
How do I save this for later?
Assuming you'll have any, you can put this in the fridge and let it sit there. To use this once again, you just have to slice up a slice of this, and then put it directly onto the plate you're going to use, put it in the microwave, or even just bake it in the over for a couple minutes to heat this up.
It's a great way to have pizza for later and brings the phrase leftover pizza to a new level.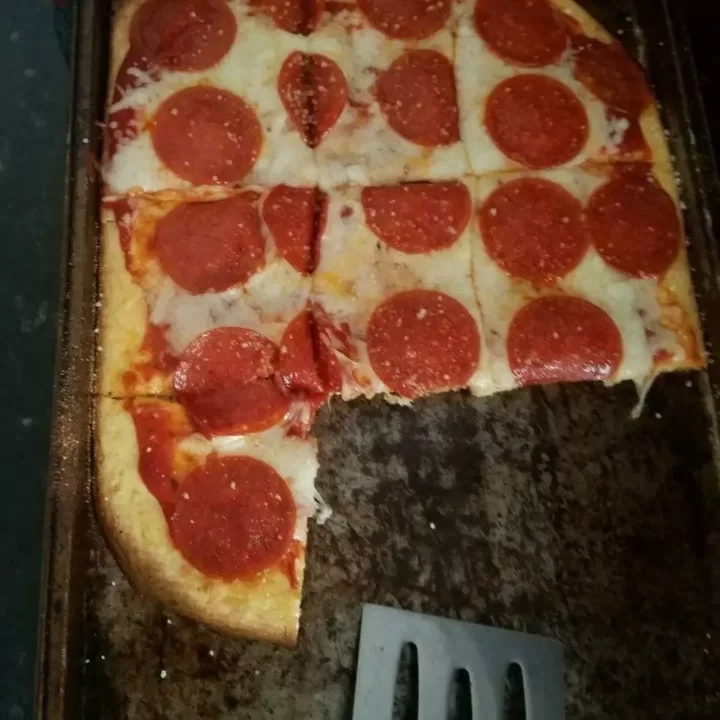 NO Dough Pizza Low Carb Pizza Crust
Ingredients
1 (8 ounce) package cream cheese, softened
2 eggs
¼ to ground black pepper
2 to garlic
¼ c grated Parmesan cheese Toppings
¾ c pizza sauce
1 ½ c shredded mozzarella cheese
As Shown
Green Peppers
Onions
Sausage
Mushroom
Pepperoni
Instructions
Preheat the oven to 350.
Take a baking dish and coat it with the cooking spray
Take the cream cheese, the pepper, eggs, the garlic powder, and the parmesan, combining all of this together thoroughly.
Put all of this onto a baking dish, and from there, use a spoon to ensure that the mixture is nice and even.
Bake this for around 15-20 minutes or until the crust becomes a delectable golden brown.
When you take this out, you should let the top of the crust of this cool down, usually about 10 minutes
Take the pizza sauce and then spread this over the crust that you've created, and then, add the cheese and the other toppings that you have as desired.
Add some garlic powder to the top of this to create a unique, garlicky flavor
Bake this for about another 10 minutes or so, or until you see that the cheese has melted
Bring it out, let it cool down for a minute or so, and then, serve this immediately if you want to have it right away!
Nutrition Information:
Amount Per Serving:
Calories:

0
Total Fat:

0g
Saturated Fat:

0g
Trans Fat:

0g
Unsaturated Fat:

0g
Cholesterol:

0mg
Sodium:

0mg
Carbohydrates:

0g
Fiber:

0g
Sugar:

0g
Protein:

0g