In the realm of delightful indulgences, there's a treat that captures the essence of celebration and sweet sophistication: Rum Balls. Imagine a symphony of crushed vanilla wafers, ground pecans, and the rich sweetness of confectioners' sugar, all coming together with a splash of rum, honey, and a hint of cocoa. The result? Bite-sized delights that are not only visually appealing but also a celebration of texture and flavor. As you embark on the journey of crafting these Rum Balls, you'll discover the magic that happens when simple ingredients combine to create a treat that's perfect for holidays, special occasions, or any time you crave a touch of sweetness. Join us as we unveil the art of making these Irresistible Rum Balls, a joy for both the creator and the lucky indulger.
Our Rum Balls recipe is a harmonious blend of textures and flavors, creating a treat that's both visually pleasing and utterly delectable. It begins with the crunch of crushed vanilla wafers and the earthy richness of ground pecans, perfectly balanced by the sweetness of confectioners' sugar. The addition of cocoa brings a hint of chocolatey depth, while the star of the show – rum, honey, and water – transforms the mixture into a cohesive, delectable dough. Shaped into bite-sized balls and coated with an extra layer of confectioners' sugar or wafer crumbs, these Rum Balls are not only delightful to the taste buds but also a feast for the eyes. Stored in an airtight container, they make for a perfect gift or a treat to savor at any festive occasion.
Substitutions and Variations:
Experiment with different types of nuts, such as almonds or walnuts, for a unique flavor profile.
Closing:
As you bite into one of these Irresistible Rum Balls, let the combination of textures and flavors transport you to a place of joy and celebration. Perfect for holiday gatherings, special occasions, or as a sweet escape after a long day, these bite-sized delights are a testament to the simple pleasures of homemade treats. Share them with loved ones, gift them in charming packages, and savor the happiness they bring. Here's to the sweet moments in life and the joy of creating something truly special. Happy indulging!
Frequently Asked Questions:
Can I make these Rum Balls ahead of time?
Absolutely! In fact, allowing them to chill in the refrigerator for a few hours or overnight enhances their flavor. Prepare them in advance for stress-free entertaining.
Can I use a different type of alcohol in place of rum?
Certainly! Bourbon, brandy, or whiskey can be delightful alternatives, offering distinct flavor profiles to your Rum Balls. Adjust the quantity according to your taste preferences.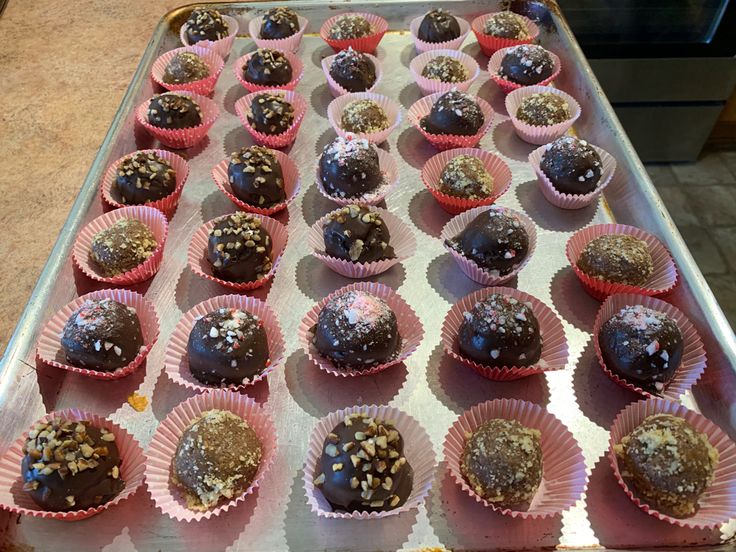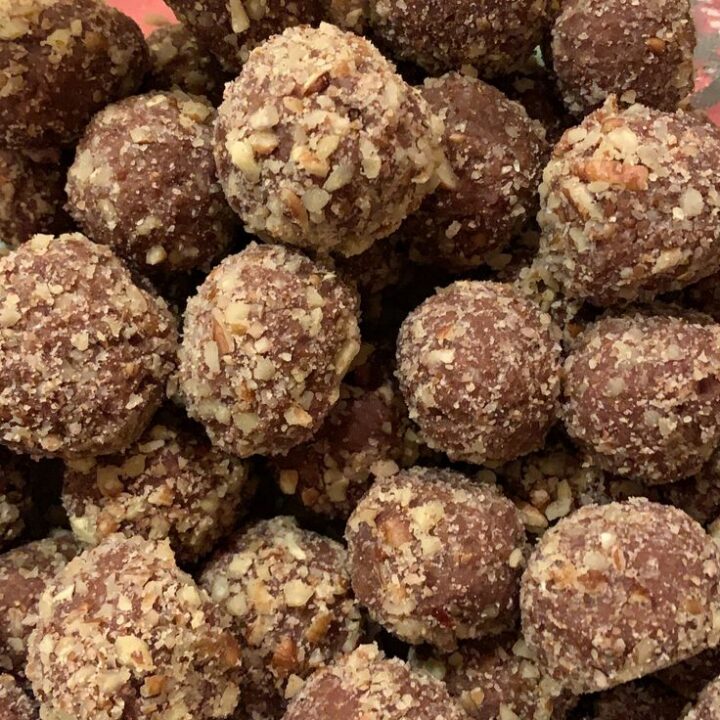 Rum Balls
Yield:
Approximately 36 Rum Balls
Ingredients
2-1/2 cups crushed vanilla wafers (about 75 wafers)
1 cup ground pecans
1 cup confectioners' sugar
2 tablespoons plus 2 teaspoons baking cocoa
1/4 cup rum
3 tablespoons honey
2 tablespoons water
Additional confectioners' sugar or crushed vanilla wafers for coating
Instructions
In a large mixing bowl, combine the crushed vanilla wafers, ground pecans, confectioners' sugar, and baking cocoa. Ensure a thorough and even mixture.
In a separate bowl, combine the rum, honey, and water. Stir this mixture into the dry ingredients until well incorporated, forming a dough-like consistency.
Shape the mixture into 1-inch balls, ensuring each ball is uniform in size for even presentation.
Roll each ball in additional confectioners' sugar or crushed vanilla wafers, providing a delightful coating and enhancing the visual appeal.
Place the coated Rum Balls on a tray or plate and refrigerate for at least 2 hours, allowing them to firm up and develop their full flavor.
Store the Rum Balls in an airtight container, ensuring they are kept cool until ready to be enjoyed.
Tips and Notes:
For a festive touch, consider rolling the Rum Balls in colored sugar or finely chopped nuts for a varied and eye-catching presentation.
Nutrition Information:
Amount Per Serving:
Calories:

0
Total Fat:

0g
Saturated Fat:

0g
Trans Fat:

0g
Unsaturated Fat:

0g
Cholesterol:

0mg
Sodium:

0mg
Carbohydrates:

0g
Fiber:

0g
Sugar:

0g
Protein:

0g