In the world of beloved cookies, there's a timeless classic that needs no introduction – the Snickerdoodle. Picture tender, buttery bites rolled in a delightful blend of cinnamon and sugar, creating a cookie that is as comforting as it is delicious. With a touch of creaminess from the butter, a hint of warmth from the cinnamon, and a perfect balance of sweetness, our Classic Snickerdoodles are a testament to the magic that happens when simple ingredients come together. Join us as we embark on the journey of crafting these delightful cookies, bringing joy to every bite and a sense of nostalgia to your kitchen.
Resume of the Recipe:
Our Classic Snickerdoodles are a celebration of simplicity and flavor. The journey begins with the creaming of butter and sugar, creating a light and fluffy base. The addition of egg and vanilla brings richness, while a carefully blended mixture of flour, baking soda, and cream of tartar gives the cookies their perfect texture. The real magic happens when the dough is shaped into 1-inch balls, rolled in a fragrant mix of cinnamon and sugar, and baked to a light golden brown. The result is a cookie that boasts a crisp exterior, a soft interior, and a coating of cinnamon sweetness that makes each bite a moment of pure bliss.
Substitutions and Variations:
Experiment with flavored sugars, such as vanilla sugar or cinnamon-infused sugar, for a unique twist on the classic coating.
Closing:
As you savor the first bite of these Classic Snickerdoodles, let the familiar flavors transport you to a place of joy and comfort. Whether enjoyed with a glass of milk, shared with friends, or savored as a sweet treat at the end of the day, these cookies are a reminder of the simple pleasures in life. Share them, gift them, and relish in the delight they bring. Here's to the timeless charm of Snickerdoodles and the joy of baking something truly special. Happy baking!
Frequently Asked Questions:
Can I make the dough in advance and refrigerate it before baking?
Absolutely! Chilling the dough for at least an hour or overnight enhances the flavors and can make the cookies even more delicious. Simply let the dough come to room temperature before shaping and baking.
Can I freeze the unbaked cookie dough for later use?
Yes, you can! Shape the dough into balls, roll them in the cinnamon sugar mixture, and freeze on a tray. Once frozen, transfer the balls to a sealed container or bag. When ready to bake, allow them to thaw slightly before baking as instructed.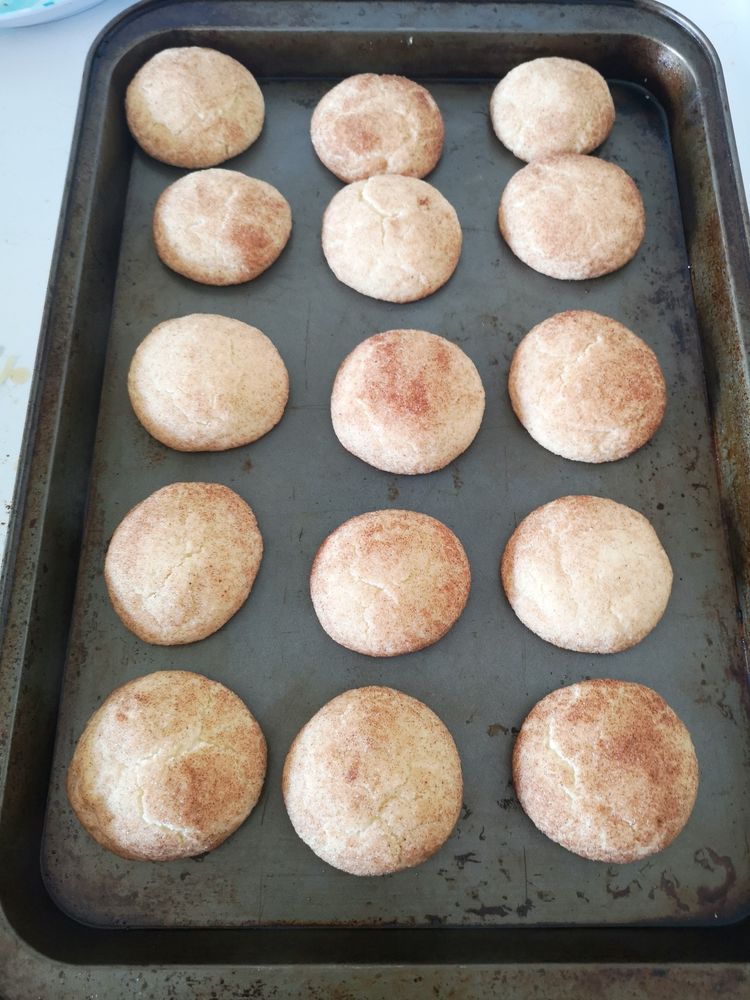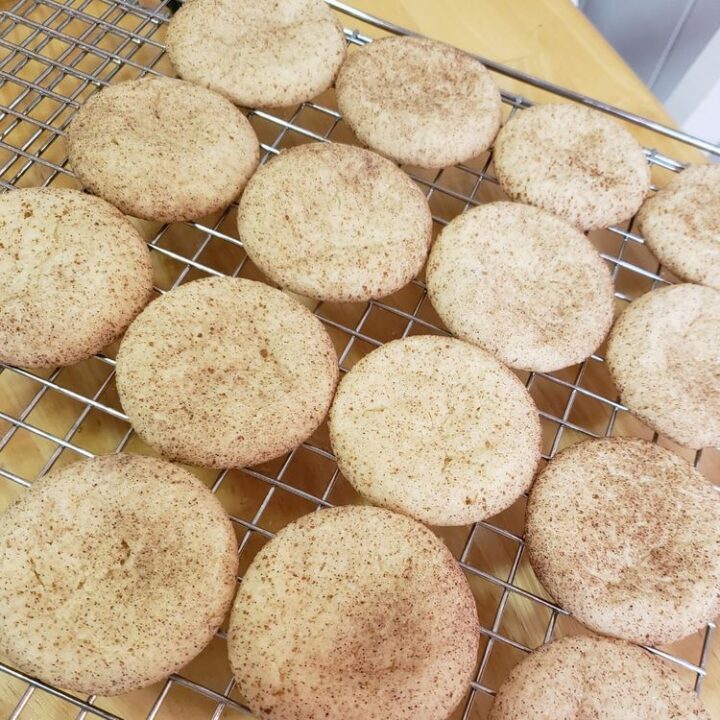 Snickerdoodle
Yield:
Approximately 24 cookies
Ingredients
1/2 cup butter, softened
1 cup plus 2 tablespoons sugar, divided
1 large egg, room temperature
1/2 teaspoon vanilla extract
1-1/2 cups all-purpose flour
1/4 teaspoon baking soda
1/4 teaspoon cream of tartar
1 teaspoon ground cinnamon
Instructions
Preheat your oven to 375°F (190°C).
Cream together the softened butter and 1 cup of sugar until light and fluffy. Add the egg and vanilla, continuing to beat until well combined.
In another bowl, whisk together the flour, baking soda, and cream of tartar. Gradually beat this mixture into the creamed mixture until fully incorporated.
In a small bowl, mix together the ground cinnamon and the remaining 2 tablespoons of sugar. This will be your delicious cinnamon sugar coating.
Shape the dough into 1-inch balls, ensuring they are uniform in size for even baking.
Roll each ball in the cinnamon sugar mixture, coating them generously.
Place the coated balls 2 inches apart on ungreased baking sheets.
Bake until the edges are light brown, typically 10-12 minutes. Keep an eye on them to avoid over-baking.
Remove the cookies from the baking sheets and transfer them to wire racks to cool.
Enjoy the delightful aroma and the perfect balance of sweetness in every bite!
Notes
For an extra touch of warmth, consider adding a pinch of nutmeg or a dash of ground cloves to the cinnamon sugar mixture.
Nutrition Information:
Amount Per Serving:
Calories:

0
Total Fat:

0g
Saturated Fat:

0g
Trans Fat:

0g
Unsaturated Fat:

0g
Cholesterol:

0mg
Sodium:

0mg
Carbohydrates:

0g
Fiber:

0g
Sugar:

0g
Protein:

0g