Allow me to share with you a cherished recipe that has become a staple in my kitchen: the easiest Sour Cream Chicken Enchiladas. Packed with tender chicken, a generous layer of cheese, and a truly delightful sour cream sauce, these enchiladas are nothing short of a culinary delight. What's even more remarkable is that they tend to improve over time, making them an excellent choice for leftovers and freezing.
Now, my dear readers, the moment you've been waiting for has arrived. After receiving numerous requests, I'm thrilled to unveil my cherished sour cream enchilada recipe. It's a gem that our family fondly refers to as the "BEST Sour Cream Chicken Enchiladas."
I've been perfecting this recipe for quite some time, and with each rendition, it manages to exceed expectations. Trust me on this – it's a dish that keeps evolving in the most wonderful way. And here's a little secret: don't hesitate to whip up a double batch. These enchiladas are freezer-friendly and possess an uncanny ability to taste even more divine when savored the following day for lunch. It's like they have a secret pact with time to enhance their flavors.
So, whether you're serving them fresh out of the oven or enjoying them as a delightful encore, these Sour Cream Chicken Enchiladas are bound to make their mark as a family favorite.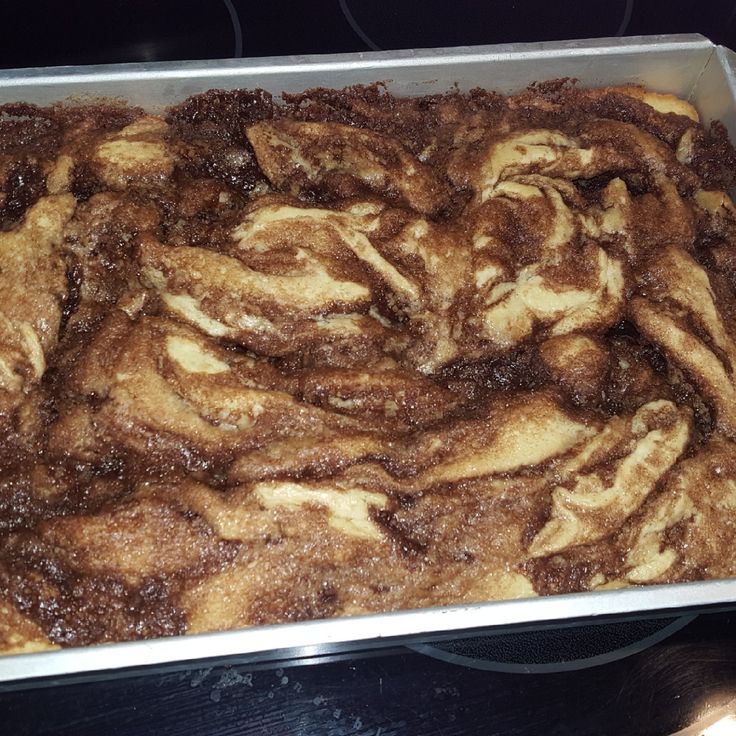 Ooey Gooey Cinnamon Swirl Cake
Ingredients
3 cups all-purpose flour
1/4 teaspoon salt
1 cup sugar
4 teaspoons baking powder
1 1/2 cups milk
2 eggs
2 teaspoons vanilla extract
1/2 cup melted butter
Topping:
1 cup very softened butter
1 cup brown sugar
2 tablespoons all-purpose flour
2 tablespoons cinnamon
Glaze:
2 cups powdered sugar
5 tablespoons milk
1 teaspoon vanilla extract
Instructions
In a large bowl, mix together the flour, salt, sugar, baking powder, milk, eggs, and vanilla extract. Stir until smooth, then incorporate the melted butter. Pour the batter into a greased 9″x13″ pan. In a separate bowl, combine softened butter, brown sugar, flour, and cinnamon for the topping. Swirl this mixture onto the batter. Bake at 350°F for 40 minutes, until a toothpick comes out clean. While warm, drizzle the glaze over the cake. Let it stand for 15 minutes before cutting and serving.
Nutrition Information:
Yield:

6
Amount Per Serving:
Calories:

0
Total Fat:

0g
Saturated Fat:

0g
Trans Fat:

0g
Unsaturated Fat:

0g
Cholesterol:

0mg
Sodium:

0mg
Carbohydrates:

0g
Fiber:

0g
Sugar:

0g
Protein:

0g