Enchiladas are something that's perfect for family dinner nights for a variety of reasons. They have a chicken and a corn filling that's insanely rich, and with a yummy gooey cheddar cheese and salsa mixture, you literally can't go wrong.
It's simple to make, very easy, and best of all, it's super cheesy too! You can save the leftovers for later, and they're the perfect dinner for family dinner nights that practically everyone will love, a rarity when you've got picky eaters in your family.
They also work great as a lunch item too, so if you have somewhere to be and need a quick, easy lunch that's perfect for you to use, then look no further than this, for it's something that's perfect to try, and tastes utterly amazing as well.
Print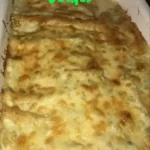 Cream Cheese Chicken Enchiladas
---
5 oz cream cheese, softened
1/4 cup sour cream
1 (16 oz) jar prepared salsa
1 cup shredded cheddar cheese, divided
1 cup shredded pepper jack cheese, divided
1/2 teaspoon chili powder
1/2 teaspoon cumin
2 cups cooked, shredded chicken
1 cup frozen corn kernels, thawed
4 green onions, thinly sliced, divided
8 (8-inch) flour tortillas
---
Instructions
Get your oven set up by preheating this to 325. While it's heating up, spray a baking dish with cooking spray that's nonstick. Put that aside
Get a bowl that's medium-sized, and then put the sour cream and the cream cheese together. Then, stir in at least half a cup of the salsa, and then half a cup of the cream cheese, half a cup of the pepper jack cheese, then the cumin and the chili powder.  Make sure everything that you use is properly stirred so that it's combined.
Put in the chicken, half of the green onions, and the corn together inside this once everything is in there, and then combine it one last time.
Take half a cup of the salsa and put it at the bottom, then half a cup of the chicken mixture on the center of the tortillas. Put it there, roll this up, and then put it inside your baking dish, with the seam downside, then repeat this with half a cup and half a cup of the chicken mixture with the rest of the tortillas, making it a filling.
Take the rest of the salsa that remains and pour this right over the enchiladas.
Top the cheese that you have left over on top of this, and ten, take this, bake this inside the oven for about 20-25 minutes, and then check them. once the enchiladas are cheated, pull them out.
Take out the rest of the green onion and sprinkle that, serving it! You can also add more cheese, salsa, and other additives to this too.
They're best served alone, or with some refried beans and rice for best results. If your kids don't like refried beans, then try to use more rice, or have another fun little additive to this too.
If you want to add more ingredients to these, then go for it. Just make sure that if you do, it's something people love, or if you like them and your kids don't, make some enchiladas with those ingredients, and then have some regular chicken and cheese ones for them to enjoy, and one that you'll definitely be able to like as well.